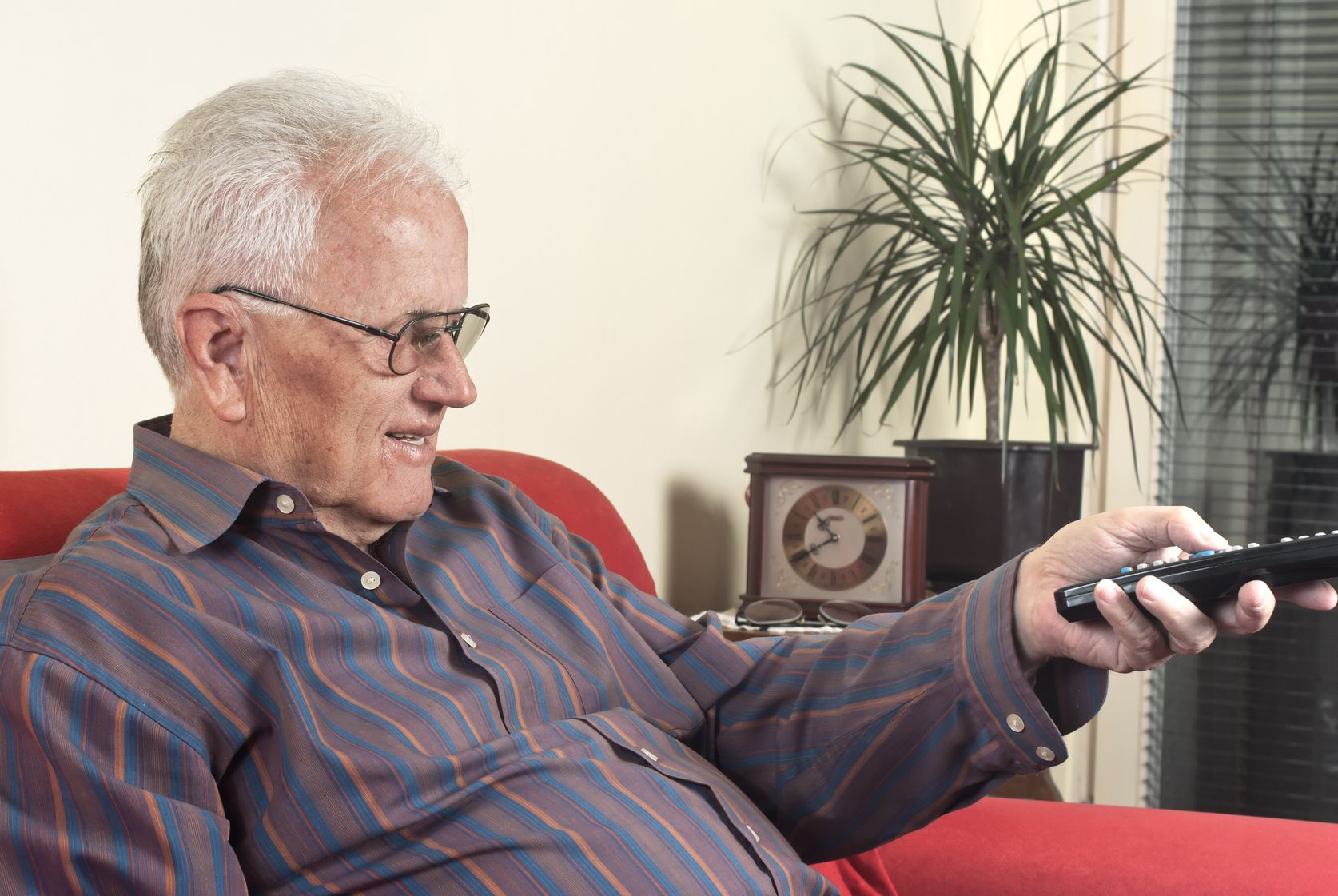 If your elderly loved one is like most seniors, he spends a lot of time watching television. Some of us might wish that our parents could get outdoors, read, or do other activities a little more, but the truth is that the TV has become the constant companion of many seniors, for better or for worse. That's not always a bad thing—a senior whose eyesight is too poor to read a book might get very bored without the local news, informative documentaries, and exciting dramas to keep him company. Assistance for elderly in Los Angeles has some ideas for improving your senior's TV experience.
Sound Control
Most of us have had the unpleasant experience of trying to maintain a conversation in the same room as a loud TV set. If your loved one is hard of hearing, it is very possible that her preferred volume setting is borderline offensive to everyone else! A set of high-quality headphones (even wireless ones are available) can let your senior hear every word clearly while allowing for quiet conversations and peaceful housework elsewhere in the house.
Better Picture
A senior with poor eyesight might suffer headaches and fatigue after watching a small or low-definition television for some time. We normally think of large screens and crisper picture as appealing to the younger crowd, but better, larger video gives seniors a healthier and more enjoyable experience. Advances in technology have lowered the price of large digital televisions to a level affordable for most families—especially if you keep an eye out for special sales.
Perhaps your senior parents would rather be vacuuming the house and cooking meals instead of watching television, but simply aren't physically able to do so. Eldercare in Los Angeles is ready and happy to take on those tasks, making sure your loved ones have healthy meals and a safe, clean environment. Call today to ask about care from one to 24 hours per day.
Categorised in: Featured