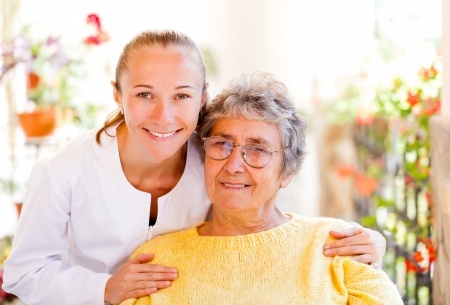 Because every client has their own, unique care needs, we offer two different types of homecare shifts: hourly and 24Hr "live-in".
Hourly Shifts
In hourly shifts we charge a simple, affordable rate for all service hours provided. Typically, hourly shifts may be anywhere from four to nine hours long. When a client needs 24 hour around-the-clock care, and when that client's care needs are such that there must always be a caregiver awake and available to assist the client when needed, we typically provide care with two 12-hour or three 8-hour shifts each day
24 Hour Shifts – also known as "Live-in" shifts"
With 24 hour shifts we charge a lower daily rate for around-the-clock care. These shifts are also known a "live-in" shifts, even though the caregivers do not take up permanent residence in the client's home. Typically, in "live-in" shifts, there are two caregivers – one for three days, the other for four days. The two caregivers are considered a "team" and will each work on her regularly scheduled days.
Live in arrangements work well when the caregiver is allowed to have adequate time to sleep at night. See CarenetLA for details.
*** In accordance with California State Law, client understands that CarenetLA must abide by all prevailing labor laws including overtime. Client agrees to pay overtime rates (time and a half) when a caregiver has exceeded nine normal hours in a given day or forty-five hours in a given week.