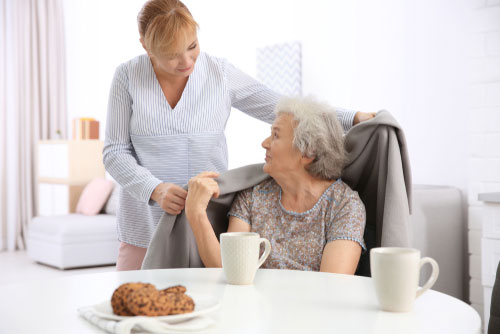 Are you looking for caregivers in the Venice area? Are you having a hard time finding qualified, compassionate caregivers for your loved one? CarenetLA is the answer to your problems. We can provide outstanding, qualified, compassionate caregivers in Venice and the surrounding area.
We also offer unannounced monitoring visits to your home while our caregivers are working for you. This ensures you that a first class job is being done in at all times.
One of the biggest obstacles in getting qualified caregivers to your Venice home is filing all of the necessary paperwork needed. CarenetLA handles the paperwork for you; helping you get a caregiver in your home as quickly as possible and continuing to handle the insurance/payer paperwork needed.
Venice In-Home Healthcare Services
Companionship Services – our caregivers can simply serve as a companion to you or your loved one, providing simple, pleasant visits. This service is a preferred service for those who have seniors that simply need a smiling face and conversation; perhaps someone who cannot be left alone for various reasons. Knowing that there is someone there to be with the one you love while you work each day, go out and run errands, or simply need some time for you can be priceless. Our caregivers can come to your Venice home; ensuring that your loved one has with them at all times while you are away.
Meal Preparation Services – real cooking and the ability to follow most special dietary needs (low sodium, low carb, etc.) is what our Venice caregivers offer. We make sure you or your loved one has a decent meal prepared for them (hot or cold) and can even cook a variety of meals for them to have throughout a few days. This service is one of the favorites for those who live alone and have recently had surgery, making it difficult to get around in the kitchen. Those who have loved ones who are diabetic also truly know the value of our meal preparation services.
Errand/Transportation Services – perhaps you can't drive due to a recent surgery. Our caregivers can take you around to your appointments and errands; taking the worry of finding transportation from friends, family and often expensive public avenues (taxi, bus, etc.) out of the equation. This is also a wonderful service for those who have someone at home that needs regular treatments, infusions, etc. but due to budget constraints you can't continuously take time off work.
Light Housekeeping – nothing makes you feel better than looking around the house and seeing that dust gone! Often our customers can become limited in how much they can do, whether it's from a temporary health issue or an ongoing issue at hand. Let our caregivers come to you Venice home and sweep, wash a few dishes, change the bedding, dust, etc. and keep you from having to wear yourself out keeping up with light housework.
Contact Us Today!
Our caregiver services in Venice are not strictly limited to only a few items. We work with you and help you come up with a plan of action to get you or your loved one the care deserved. Give us a call today at (310)393-1282, or fill out our contact form, to set up a consultation to determine what caregiver services you need and handle the paperwork needed to get it all going. If you're looking for compassionate and quality caregiver services in Venice or the surrounding area, we are the answer!