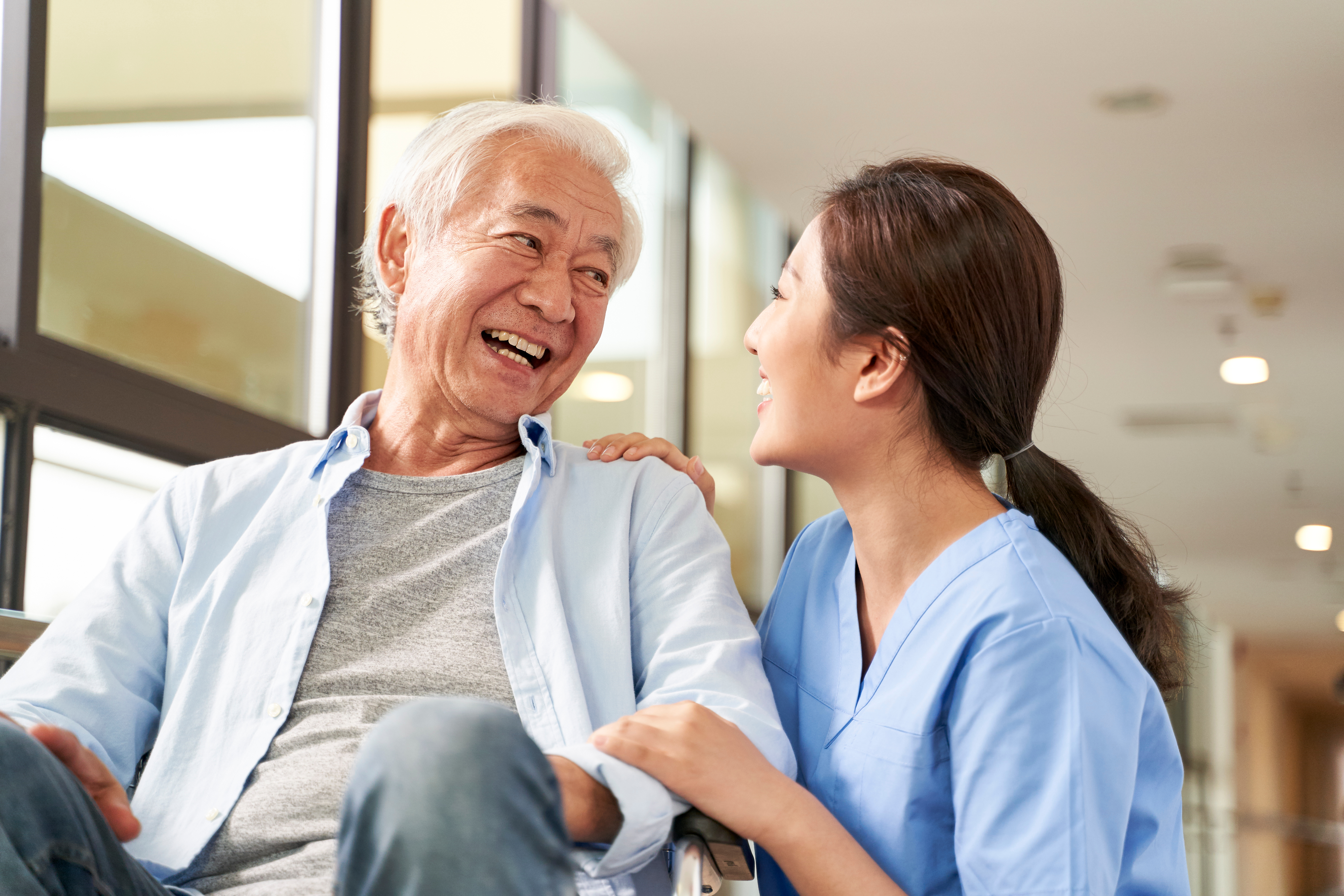 Live-in caregivers play a vital role in ensuring the well-being and independence of seniors who require assistance with activities of daily living (ADLs). ADLs encompass essential tasks related to self-care, mobility, and household management. In this article, we will explore the significance of live-in caregivers in supporting seniors with ADLs, highlighting the benefits they bring to seniors' lives and their families.
Personal Care Assistance
Live-in caregivers provide invaluable support to seniors in their personal care routines. They assist with tasks such as bathing, dressing, grooming, oral hygiene, and toileting. By having a dedicated caregiver available round-the-clock, seniors can maintain their dignity, hygiene, and overall well-being. Caregivers ensure a safe and comfortable environment, taking into account seniors' preferences and specific needs. They also provide emotional support and companionship, promoting a sense of trust and fostering a positive caregiver-client relationship.
Mobility Support
Seniors with mobility challenges greatly benefit from the assistance of live-in caregivers. Caregivers help seniors with mobility aids, such as canes, walkers, or wheelchairs, and provide physical support during transfers, walking, and getting in and out of bed or chairs. They also help create a safe home environment by removing tripping hazards, installing handrails, and ensuring proper lighting. By having a caregiver available at all times, seniors can feel confident and secure, reducing the risk of falls and injuries.
Meal Preparation and Nutrition
Live-in caregivers play a crucial role in ensuring that seniors receive proper nutrition through meal planning and preparation. Caregivers can accommodate dietary restrictions, prepare well-balanced meals, and encourage seniors to eat a variety of nutritious foods. They also assist with feeding when necessary, ensuring that seniors receive adequate nutrition for their overall health and well-being. Additionally, caregivers can monitor seniors' hydration levels and address any dietary concerns promptly.
Medication Management
Live-in caregivers provide essential support in managing medications for seniors. They help seniors organize their medications, maintain a medication schedule, and ensure proper dosages are taken at the right times. Caregivers can also communicate with healthcare professionals and family members, assisting with prescription refills, tracking side effects, and addressing any concerns promptly. By having a caregiver present, seniors can feel confident that their medication needs are met, reducing the risk of medication errors and promoting better health outcomes.
Emotional and Social Support
Live-in caregivers offer more than just physical assistance; they provide emotional and social support for seniors. Seniors may experience feelings of loneliness, isolation, or anxiety, and caregivers help alleviate these emotions by engaging in meaningful conversations, providing companionship, and participating in recreational activities together. Caregivers can also accompany seniors to social events, appointments, and outings, allowing them to stay connected with their community and maintain a fulfilling social life. This emotional and social support contributes significantly to seniors' overall well-being and quality of life.
Live-in caregivers play a vital role in supporting seniors with activities of daily living, promoting their independence, and enhancing their overall well-being. By providing assistance with personal care, mobility, meal preparation, medication management, and emotional support, caregivers ensure that seniors receive the care they need while remaining in the comfort of their own homes. The presence of a dedicated caregiver offers peace of mind to seniors and their families, allowing them to age gracefully and maintain a high quality of life.
Categorised in: In-home care