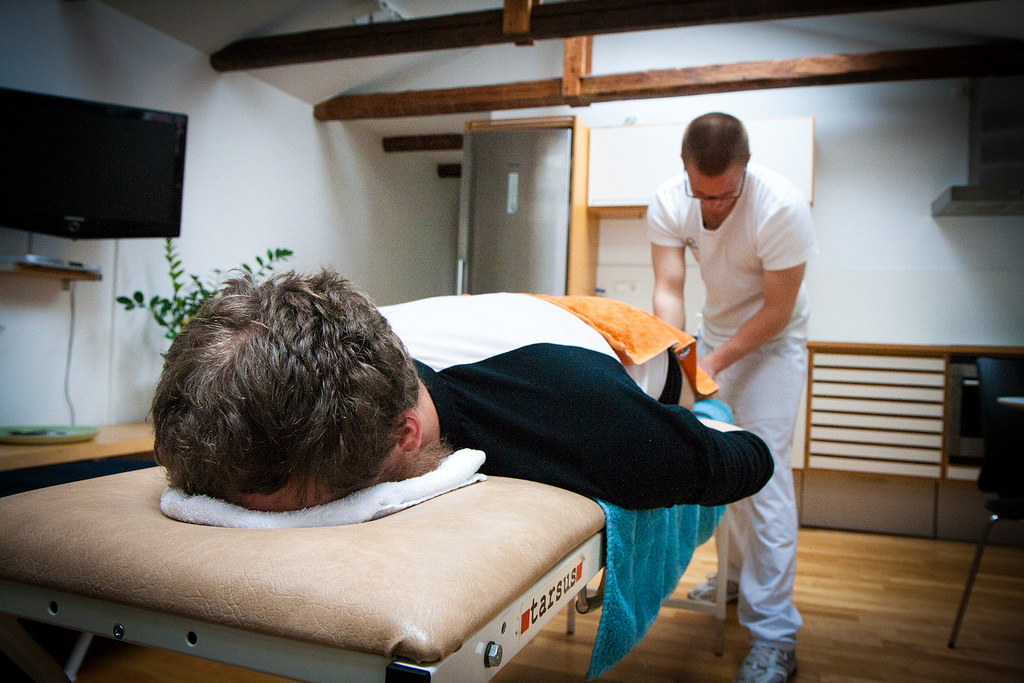 Massage Could Benefit Some Seniors in Various Health Areas
Family caregivers often feel that a gentle, invigorating massage is just what the doctor ordered. The stress of shuttling children to and from school, getting meals on the table, and checking up on aging parents simply melts away when a skilled massage therapist goes to work. But have you ever thought of actually taking your senior loved one along for a massage of her own? Experts in the discipline advise that a treatment could have significant benefits in a number of different areas, not to mention the general "good feeling" and stress reduction that go along with a session on the table.
Cardiovascular and Posture Improvement
Not many scientific studies have sought to quantify the health benefits of massage therapy for seniors in particular, but therapists firmly believe that they are significant and numerous. As bodies age, their muscles may become weaker and less capable of keeping the body steady during movement—the process we normally call "balance." A massage that stimulates and adjusts the muscles can improve posture and balance, reducing the risk of falls and injuries. Of course, there may be other factors affecting balance, such as arthritis or rheumatism, which massage would not help to improve. Preliminary research suggests that massage can also improve blood pressure in seniors, although it is far too early to make any conclusions or recommendations about treatment on that basis.
Difficulties in Pinpointing Results
Researchers have a very difficult time studying the effects of massage on senior health, largely because so many external factors also come into play. The suspected cardiovascular benefits, for example, are easily overshadowed by medication, diet, and other elements not targeted by a study. Given the complexity of geriatric health needs, establishing a reliable control group and isolating both groups from external factors during the study is very hard. There's no need to wait for a detailed scientific study, however, to encourage your senior loved one to benefit from a massage. Muscles that are less active due to age can use some professional attention now and then, and it seems to be obvious that the positive effects of massage on blood circulation can help an elderly patient feel more invigorated and ready for activity.
Side Benefits of a Massage
No one needs the help of scientific research to identify one major benefit of a massage: quality time between a senior and his or her adult child. It can be hard to think up activities that interest both of you and are outside the normal responsibilities of life. An afternoon spent relaxing together with a massage treatment will be a memory that you will both cherish, as well as the great, fresh feeling that you will have for the rest of the day!
Photo by flattrcom
Categorised in: Healthcare, Healthy Elders