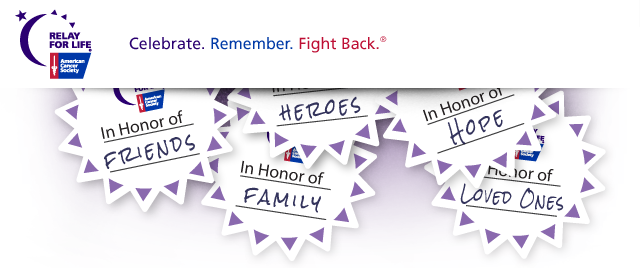 American Cancer Society RELAY FOR LIFE
Mira Costa High School
325 South Peck Avenue
Manhattan Beach, California 90266
 May 17-18, 2014, 10:00 a.m. Saturday – 10:00 a.m. Sunday
CarenetLA is planning to participate in the American Cancer Society's RELAY FOR LIFE event on May 17-18 at Mira Costa High School in Manhattan Beach (see flyer below for details). We invite all CarenetLA employees and clients who have been touched in some way by cancer to come and participate in the 24-hour event (that begins at 10:00 AM on May 17 at Mira Costa High School).
This is a great opportunity for participation by the whole community of people who have cancer in common in some way, affecting either themselves or a loved one, or someone close to them who passed away.
See you there!
---
More Event Information from The American Cancer Society and their Co-Sponsor, The Weather Channel
One in three people living in the United States will hear the words, "You have cancer," in their lifetime. Since so many of us have been touched by cancer, we're thrilled to join you this year as a national partner of the American Cancer Society Relay For Life event.
So, here's the forecast: The Weather Channel has teamed up with the American Cancer Society to help finish the fight against cancer by encouraging our viewers to sign up for a Relay For Life event in their community and to fundraise by supporting our on-air Team Captain challenge. Next week, we will launch this new partnership on our morning show, AMHQ with Sam Champion.
Like a storm, cancer has hit too many of us. It comes in and attempts to take away our loved ones, our piece of mind, and even our livelihood. But as a Relay For Life participant, you know firsthand the power of fighting back.
Your friends at The Weather Channel
Categorised in: Community Service