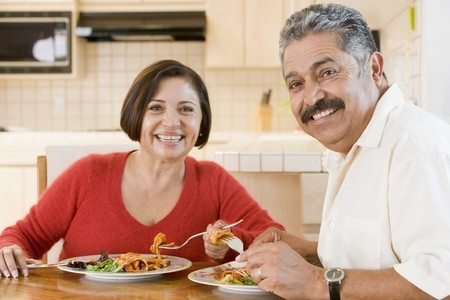 Do you find it hard to keep up with the latest and greatest dietary recommendations? Even if you exclude fad diets, it seems there is always a new story about the unknown virtues of a certain food—or its hidden dangers. Is caffeine good for you? What cholesterol is good and what is bad? And do you really know what omega-3 fatty acids and antioxidants are? Here is a simple recommendation for elderly parents near Los Angeles: Eat more protein!
Cut Back Until Age 65
In general, U.S. citizens get a protein-heavy diet. We love our hamburgers, hot dogs, and cheese. Up until about age 65, nutritional experts advise that we cut back on the amount of meat and cheese that we consume in order to avoid heart trouble and obesity, among other common health issues. But after age 65, it seems the body needs more protein to maintain muscle strength and healthy weight.
Great Protein Sources
You and your elderly parents probably already know that low-fat dairy products and lean meats like chicken and turkey are excellent sources of healthy protein. A recent study, though, shows that even the proteins that we think of as "less healthy," such as beef and pork, benefit seniors significantly. One of the highlights of the study's results is the suggestion that extra protein helps ward off cancer in seniors.

Professionals in eldercare in Los Angeles take note of the new study and its recommendations, always looking out for ways to help their clients improve their health. Along with plenty of protein, it is a good idea to make sure your senior parents' meals provide vitamin C, fiber, calcium for strong bones, and other critical nutrients like magnesium and iron. But remember that hard-working family caregivers need healthy meals too! Serve yourself a plate of vegetables, whole grains, and healthy proteins as well.

Tags: diet, elderly parents, los angeles, nutrition


Categorised in: Featured, Healthy Elders