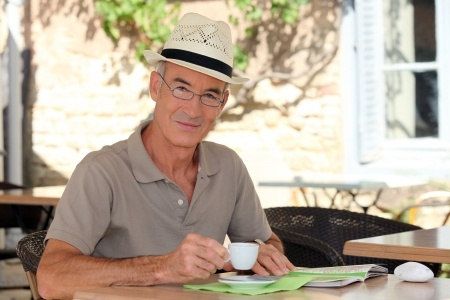 You may have seen a recent news story from New York City concerning a group of senior McDonald's patrons. The management of the restaurant grew frustrated with the group's all-day visits, which occupied table space and reduced the number of guests that could be served. The in-home caregiver near Los Angeles wonders: Is there a public place anymore where seniors can go to spend quality time with others their own age?
For a Price
The attraction of McDonald's to the senior group in New York is its low-priced menu. For a one-dollar cup of coffee, a senior can theoretically sit at a table all day (although they will not feel welcome after a few hours!). Coffee shops like Starbucks welcome extended visits, but their menu items typically cost more. Spending long visits at fast-food restaurants is not always frowned upon, as long as you do it courteously—take a back table and avoid busy lunch and supper hours, for example.
For Free
Elderly folks may remember when free social venues were common. Today, they are harder to find, but seniors can still attend social events—or simply chat with others—at community senior centers. Public libraries are also great places to spend a lot of time. Even if you are not a bookworm, you can browse the latest magazines, listen to music, or explore the Internet. Some library headquarters even feature coffee shops with comfortable seating!
No one likes to sit at home all day, every day. But even if your senior can't drive himself to the library or the senior center, he can still enjoy an outing. Eldercare in Los Angeles is always happy to chauffeur a senior to a bingo game, choir practice, or a social luncheon. They may even have some other creative ideas about how to spend a special day out on the town!
Categorised in: Community Service, Healthy Elders