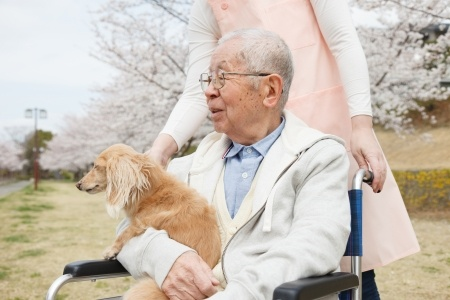 Caregivers in Los Angeles Remind Seniors About Fire Safety
Each winter, Los Angeles fire departments anticipate more emergency calls than in other seasons. There are a few reasons for the annual increase in fires, and caregivers in Los Angeles review those reasons below to help you and your senior relatives stay safe all year long. House fires are always devastating, but for handicapped and mentally impaired elderly people, they are even more dangerous. Remind yourself of the following tips to avoid emergencies:
Smoke Alarms and Batteries
This winter, eldercare in Los Angeles has already seen an unusual number of house fires. Fire fighters report that most of them were made more serious by a lack of smoke alarms. An alarm sounding at the first indication of fire gives a senior a chance to escape the house safely, but with no warning, it may be too late by the time he wakes up or notices the danger. Ensure that your loved one's alarms are working properly and that they get new batteries twice a year.
Supplemental Heating Equipment
A leading cause of fires in the L.A. area during winter is the use of small heating appliances. Because cold weather is uncommon in our area, many seniors keep space heaters on hand to use during the occasional cold night. If those space heaters are old, broken, have frayed wiring, or are left too close to combustible materials, they can quickly spark a house fire. Always follow a heater's safety instructions, and replace old models if they are unsafe.
Eldercare in Los Angeles is Trained to Respond
If a fire or other emergency strikes your senior loved one's home, his best chance at making it out safely might be the presence of a capable caregiver near at hand. In addition to fires, we also face the threats of violent rainstorms, earthquakes, and other natural disasters. An overnight caregiver can relieve worry and provide emergency help if needed, in addition to more typical housekeeping services.