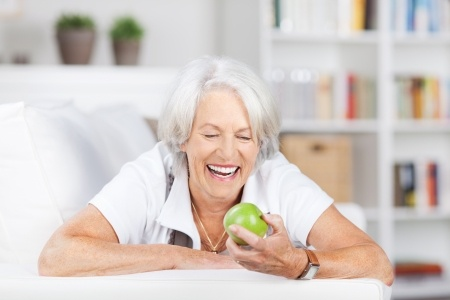 If your senior loved one has a daily routine to care for his or her teeth and gums, give them a pat on the back. Studies show that a large number of seniors neglect their own dental health, leading to painful and expensive problems. But scientists are now warning that one mouthwash product might do more harm than good for some seniors. Assistance for elderly near Los Angeles brings you the whole story:
Blood Pressure Concerns
A group of scientists, worried about the possible effect on a common mouthwash ingredient on blood pressure, conducted a study to test their ideas. Their suspicions were confirmed in a rather dramatic manner, as they found that using some mouthwash products twice a day raised test subjects' blood pressure after just one day.
The Chemical Name to Know
The study does not implicate all mouthwashes; rather, it focuses on one ingredient: the chemical chlorhexidine. Chlorhexidine interferes with the ability of important bacteria in the body to keep blood pressure at moderate levels. The immediate effects of the chemical that scientists observed in their study were enough to raise serious concerns among oral health and heart doctors alike. Health experts always advise consulting with a dentist before using antiseptic mouthwash, and seniors should definitely do so if their product of choice contains chlorhexidine.

Personal hygiene quickly becomes a problem for seniors who suffer from Alzheimer's disease or dementia. It doesn't come naturally to family members to check on their aging parents to make sure that they are showering, brushing their teeth, and cleaning their laundry on a regular basis. Eldercare in Los Angeles is available to handle just these sorts of concerns, helping seniors stay healthy all day—whether or not that includes using mouthwash approved by the dentist!

Tags: assistance for elderly, health, los angeles, news


Categorised in: Healthcare, Healthy Elders