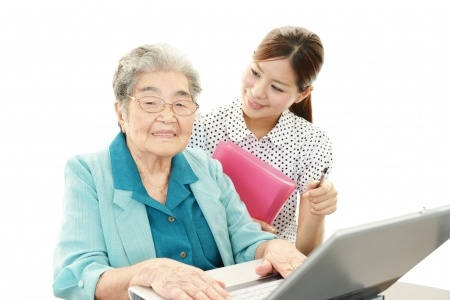 Most adult parents of seniors do not consider themselves employers, and certainly not lawbreakers. But without a knowledge of state and federal law concerning senior caregivers, they might be both! When arranging home care in Los Angeles, it is easy to go years without realizing that those caregiving actions are outside the law and put you in danger of heavy fines if something were to go wrong.
Employment Laws
If your pay to a caregiver is over a certain amount per year, you are responsible for all the details that "normal" employers take care of for their employees. That means purchasing liability insurance, providing workers' compensation, and withholding taxes. Given that children of seniors are hiring a caregiver in the first place, it's highly unlikely that they have the time and resources to handle these matters to the letter of the law!
Liability Claims
Hardly anyone expects to be sued. But if a caregiver suffers an injury in your loved one's home and has no medical insurance to cover her recovery costs, she may well feel that the only way she can make ends meet is to seek compensation. The resulting legal battle would certainly drain the family's funds, placing senior members in danger of poverty. This nightmare scenario is not as unlikely as you might hope—many lawsuits have been fought and won with far less support.
When you hire eldercare in Los Angeles from an established, licensed, reputable agency, you leave all these considerations in the hands of the agency's managers. You can relax knowing that the caregivers you work with are trained and capable, and that you will not be held responsible for any trouble that could come up. You don't have time to be an employer; take that time to be an encouragement to your senior parent instead.