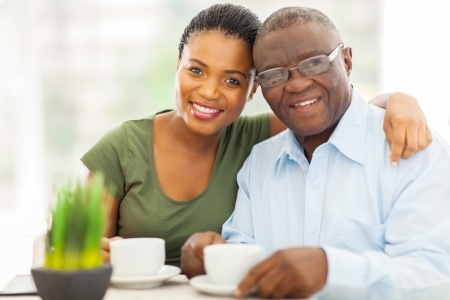 Nobody likes to be seen as a complainer. Seniors especially, aware that their declining health is shifting responsibilities onto the shoulders of family members, hesitate to publicize the trouble they may still be having throughout the course of a normal day. Researchers have suspected that this hesitation may be skewing our knowledge about just how many seniors need help with daily living tasks. Providing home care near Los Angeles, we were not surprised to learn that the majority of elderly folks could benefit from more assistance.
Two Thirds are Not Independent
The "big number" produced by this particular study is 63 percent. That's the percentage of seniors over age 65 that require at least some assistance for normal activities, from other people and/or from special devices installed in the home. This need could range from using a walker or grab rails to requiring 24-hour eldercare. In Los Angeles, this means that over half of our seniors are in need of help every day, whether or not they are willing to admit it to their family members.
Making More Help Available
The primary purpose of the study was to find out whether federal and state efforts to provide help for needy seniors are adequate. The higher-than-expected numbers will likely prompt aid programs to raise their funding for providing equipment and care for the elderly. The study also raises another important point, however: the importance of open communication between family members when the care of an elderly member is involved.
Making decisions about spending money for a senior loved one's care can place stress on a family. Some family members may not see the need to pay for professional in-home care or specialized equipment like a stair lift. But, as the study shows, the chances are good that a senior in your family is truly in need of some extra help. By talking honestly about those needs and encouraging seniors to tell others when they are having trouble, families can better help their loved ones enjoy their later years at home.