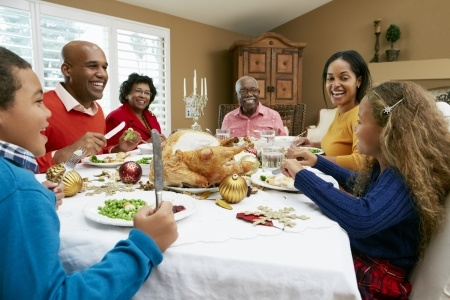 For many families, Christmas traditions are some of the most treasured throughout the year. Children grow up eating certain things, going certain places, and doing certain activities during the holidays, and proudly carry those traditions into their adulthood. But your elderly parents in Los Angeles could probably tell you that, despite everyone's best efforts to keep Christmas the same, it has changed dramatically since the days of their youth. Here are a few things that—for better or for worse—we don't see very much around the holidays.
Cards and Caroling
It takes lots of time to write, address, and send a Christmas card to everyone you know. Some families still do the work, and it is a special treat to get a "real" card in the mail. But we are far more likely to receive an email greeting which, while nice, is much harder to display on the mantel! Caroling to the neighbors is another delightful tradition that is scarce today. Consider reviving this one in your neighborhood…imagine the joy of shut-in seniors near your home when your family shows up to sing for them!
Dangerous Decorations
Not all changes to the Christmas season are bad. There are far fewer house fires during the holidays, due to the elimination of large, hot-burning Christmas tree lights. Your parents may even remember putting real candles on the Christmas tree! Most families have abandoned using tinsel for decoration, given the danger it poses to pets and children who could swallow it. And those delicate, easily-shattered glass ornaments have mainly been replaced by tougher plastic ones that are just as beautiful.
For eldercare in Los Angeles, the holidays are a very special time of year. We love learning about the traditions of our elderly clients, and we love helping them and their families make the most of the Christmas season. May you and your family have a merry Christmas and a happy new year!