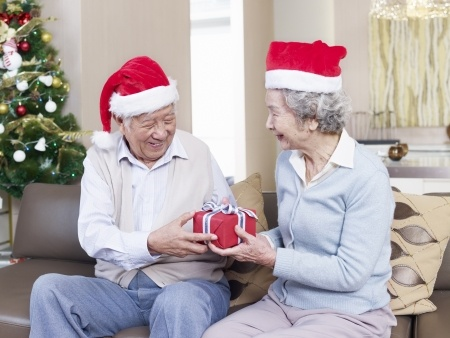 Money Thoughts from In-home Caregivers in Los Angeles
Most in-home caregivers in Los Angeles love their jobs. They treasure the chance to meet new seniors, spend time with them, and help them remain in their own home instead of moving into a long-term care facility. But it can be difficult to see that so many seniors are inadequately prepared, financially speaking, for the level of care that they need. Why do many of the elderly—even those who saved responsibly for retirement—have trouble making ends meet?
What We Think vs. What We Do
Many experts believe the failure to plan for long-term care is a matter of psychology. As humans, most of us naturally think optimistically. In our minds, we know that statistically there is a good chance we will need professional care during our senior years, but we tend to hope strongly that we will be in the unusually healthy minority. It's easy to act on that hope instead of the hard reality, planning for the best instead of the worst. When we are then surprised by injury or illness, we scramble to pay for care.
New Territory
Better health care and more effective cures are extending the average life span in the U.S. That is certainly a benefit, but it means that seniors today may need five or even ten years' more savings than their parents did. Financial planners are still adjusting to these new expectations, and tools like long-term care insurance, which help pay for unexpected non-medical needs, have not yet gained a strong foothold among seniors and their families.
Eldercare in Los Angeles: An Important Part of Saving Money
Some families balk at the idea of paying an agency for eldercare in Los Angeles to perform household tasks. In reality, doing so can be one of the biggest money-saving actions you can take. If a few hours of care each day can allow your loved one to stay at home instead of moving into an expensive nursing home, the financial benefit is extremely high. This benefit is in addition to the comfort and consistency that a senior feels when she can stay in her own familiar surroundings.
Categorised in: Featured, Healthy Elders, Partners