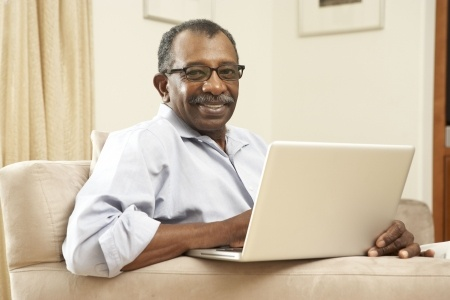 If the senior in your life is on Medicare, you have probably breathed a sigh of relief that you don't have to deal with changing their health insurance plan due to the Affordable Care Act. While it's true that Medicare plans will not change, it is easy to forget that most seniors also hold insurance from private companies—and those policies might be subject to alterations or cancellation. Below, in-home caregivers near Los Angeles give you some tips on finding out just what will happen with your loved one's insurance.
Medicare Advantage
In order to provide coverage for prescription drugs, specialized treatments, and other types of health care, Medicare partners with private insurance companies. This system, called "Medicare Advantage," lets seniors buy supplemental plans at low prices from those companies to fill in the gap between their Medicare coverage and their out-of-pocket costs. These are the plans that seniors should be concerned about; because they are not administered directly by Medicare, they might be subject to change uder the ACA.
How to Find Out
Your loved one may have already received one of the notorious "cancellation letters" from her Medicare Advantage provider. But because the correspondence could get mixed up with junk mail and thrown out, it is best to contact the insurance company directly and ask about any upcoming changes. Even if the policy is not being cancelled, the policyholder may need to renew paperwork or sign new documents in order to keep their insurance.
You can rest assured that at least one service is not undergoing drastic changes during the ACA transition: eldercare in Los Angeles. Whatever happens with your senior's health insurance, you can count on the same low-cost, capable, caring in-home service that we have always provided. We look forward to doing our best to help you during what may be a difficult, confusing time for our clients.
Categorised in: Healthcare, Politics