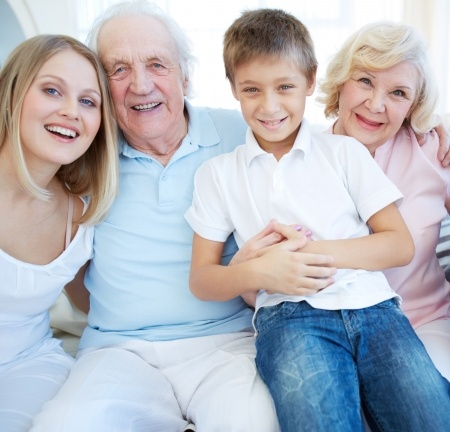 The adult children of elderly parents have a tough balance to strike: They want their parents to be able to enjoy their privacy and independence, but they also recognize that safety requires a high level of involvement on the part of family members. In the hectic pace that most of us maintain with work, children, and senior parents, we can temporarily forget just who our parents really are. Assistance for elderly near Los Angeles encourages you to take a deep breath and just reminisce for a moment about the respect that seniors deserve from us.
A Lifetime of Wisdom
Your senior mother may not be able to walk quickly from the living room to the bedroom any more, but that doesn't change the fact that she holds a wealth of precious memories and experiences. Amid the scurry of holiday preparations and festivities, try to find some time to just sit and ask questions: What is the funniest experience she ever had? What does she remember about your childhood that you may not know about? What famous people has she met? You may be surprised at how interesting your parent's life has been!
Respectful Compassion
Sadly, some of us can not maintain a coherent, logical conversation with our senior loved ones because of Alzheimer's disease or dementia. But we can still make sure that they enjoy whatever comfort and peace we can provide them with, reducing the confusion they experience and surrounding them with love. And those who take time and try hard to communicate with impaired loved ones often find that it is more rewarding than they expected.
When hiring eldercare in Los Angeles, look for compassionate professionals who truly understand and value seniors. A caregiver shouldn't see their client as just a customer, but as a precious, experienced person who has gathered a lifetime of fascinating memories and insight into life.
Categorised in: Dementia, Healthy Elders