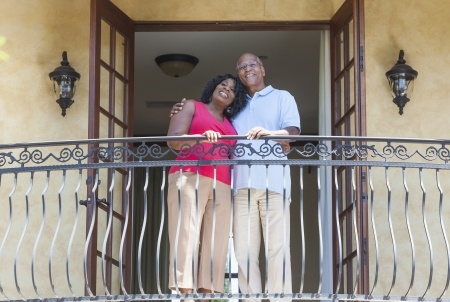 As human beings, there is something in our nature that drives us to be strong.  Of course, that is a wonderful trait, and it pushes us to do things that we didn't even know we were capable of. In some situations, though, it doesn't serve us quite as well. For example, it holds us back from asking for help when we are faced with a task that is truly beyond our individual capability. Those of us with elderly parents in Los Angeles know what it's like to feel completely overwhelmed—but relief might be much closer than we think.
You're Not Alone!
It's not that other family members and friends don't want to help us take care of our senior parents; it's just that we don't think to ask them for help. We even feel uncomfortable accepting help when it's offered, not wanting to inconvenience someone else. It's important for us to get out of the mindset that caregiving is our responsibility alone. In most cases, other family members are eager to help, if someone would just give them a job to do!
Avoid Serious Problems
By "sticking it out" on your own and continuing to burn the candle at both ends, you actually put your loved one in more danger. A recent study in Canada found that over half of those providing care for their parents reported suffering "psychological distress." When a caregiver's alertness, focus, and attitude are compromised, their loved one suffers as well. A caregiver might even forget important things when under heavy stress, such as prescription schedules or doctor's appointments.
Perhaps most of your family lives out of town, or you are caring for a spouse with no close friends to help out. Ask for professional, qualified, courteous help from eldercare in Los Angeles. From a much-needed date with your husband to 24-hour care, we are ready to give you the support you need to stay healthy, happy, and an excellent family caregiver to the person you love.
Categorised in: Healthcare, Partners, Safety