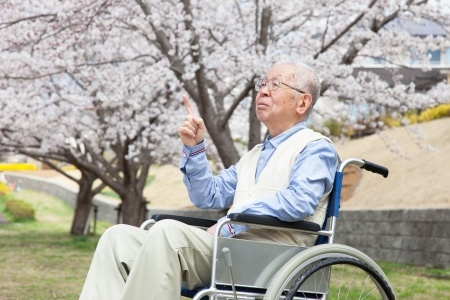 In-home Caregivers in Los Angeles Are Happy to Introduce Life-Saving Tool for Seniors
The reality is that seniors, particularly those who are in poor health, are vulnerable to medical emergencies. Even while receiving help from capable in-home caregivers in Los Angeles, seniors can slip and fall, suffer a heart attack, experience a diabetic emergency, or be injured in some other way. When emergency response teams arrive on the scene, it's important for them to get access to the patient's medical records as quickly as possible. These records help them identify health risks, allergies, past incidents, and other factors that could save the patient's life.
Technology Streamlines Response
We are happy to team up with eCareID to help our clients obtain a convenient, simple, and incredibly valuable safety feature. An eCareID system includes a card and key tag that contain a unique account number and scannable QR code. By using a device to scan the code (or typing in the account number), doctors and nurses can instantly view the patient's medical information on a screen. With a tablet computer or smartphone, this information is available as soon as technicians begin treating the patient at his or her home.
Easy and Secure
The small, light key tag—and even the card—are easy for a senior to carry on their person throughout the day. And there's no need to worry about identity theft. Even if a criminal were to gain access to the card or key tag, they would have no way of interpreting the account number or QR code. Emergency responders and approved people such as family members and eldercare in Los Angeles are the only ones with access to the online health information.
A Powerful Tool for Eldercare in Los Angeles
Caregivers are ready to help in a medical emergency way however their training and ability allows, but the eCareID system gives them relief that doctors and nurses will be able to view important information right away. Consider taking advantage of this potentially life-saving offer as part of your loved one's health program.