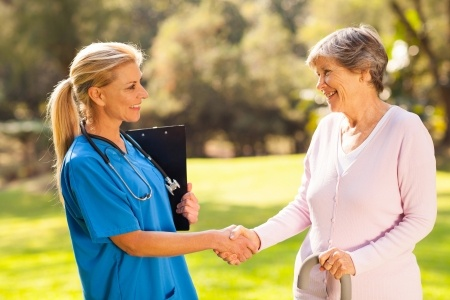 When a family makes the decision to leave their elderly loved ones in the care of others, they are taking a difficult step. They want to know that when they entrust their parents' care to assistance for elderly in Los Angeles, they are going to be protected and well cared for. When that trust is broken, the result is a situation that puts seniors in real danger. A recent story out of San Jose illustrates just what could happen.
Facility Shutdown Long Overdue
The long-term facility in question already had a poor reputation in the community. Housing both seniors and disabled residents (physically or mentally), the home appeared to neglect some of its duties. Neighbors report that residents were often outside at night, unsupervised and in danger of wandering away. Finally, the patience of state officials was exhausted, and they ordered the facility to close down. Unbelievably, the response of the entire staff—except for three dedicated workers—was to simply go home, leaving at least fourteen residents without help.
Rescued but Shaken
Within two days, police arrived at the facility to take over the situation and try to get the neglected seniors reconnected with their families. Thankfully, all of the residents were safely taken to more responsible facilities and are recovering. However, the mental injury of being abandoned while in a dependent state will take much longer to heal. It is important to recognize and praise the dedication of the three brave workers who stayed on to provide all the care they could without pay, but the lack of concern on the part of the rest of the staff is appalling.
The staff at the facility in San Jose in no way reflects the entire industry of eldercare in Los Angeles. Fortunately, most senior caregivers enter their field because they love seniors and they want to spend their career helping them enjoy their later years. When choosing care for your loved ones, always choose a reputable group of caregivers and keep in close touch with them at all times.