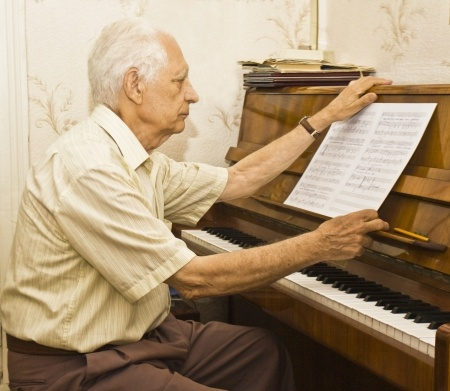 Does your elderly loved one play a musical instrument? If so, he is already familiar with the many benefits that it provides. Emotionally, mentally, socially, physically, and in many other ways, practicing and performing music are incredibly rewarding activities. If he has never sat down at a piano or picked up a violin, though, it's not too late to learn! An in-home caregiver in Culver City will tell you that learning to play is something that virtually anyone can do.
Where to Start?
Perhaps your loved one can't get out of the house and make it to a music instruction studio once a week. Some teachers actually travel to their students' homes as a matter of course, and even if they don't, they are often willing to adjust to meet the needs of a senior who wants to learn. After a brief lesson, it's up to the senior to practice on their own, just like any other student. With lots of time on their hands, some seniors make faster progress than their younger counterparts!
Why Music?
Los Angeles eldercare experts already know the benefits of activities that keep the senior mind working long into old age. Music is like a "superfood" for the brain—it engages multiple faculties at once in way that is both stimulating and deeply enjoyable. In an attempt to put a number on the value of playing music, some researchers estimate that a musician can stave off dementia for five years as compared to someone who isn't involved in music.
A senior living at home alone, sadly, has relatively few options for stimulating activity. Too often, the television takes over as the center of the home, tempting the senior to sit still for hours on end. Taking up music as a hobby is an incredible way to strengthen the mind, keep the fingers moving, and add a little class to the house!
Categorised in: Dementia, Healthy Elders