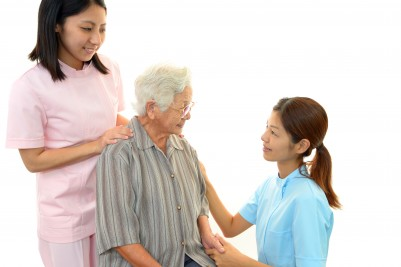 If you were looking into hiring a medical nurse to perform technical medical procedures for your senior loved one, you would probably have no problem asking about their education and other credentials. When hiring assistance for elderly near Westwood Village, on the other hand, you might not feel the need to be so inquisitive. After all, paying someone to clean the house, cook meals, and keep an elderly client company isn't as technical—so do you really need a background check?
Elder Abuse is Everywhere
Seniors are some of the most vulnerable members of our society. We must be very cautious about whom we allow into their homes and lives. Every week brings news headlines about caregivers who were discovered to have been stealing prescription drugs, pocketing valuables, using credit cards inappropriately, or even committing physical abuse. Tragically, it is easy for abusers to frighten their victims into keeping quiet for fear of additional abuse.
Don't Skip the Background Check
Simply requesting a background check will tell you a lot about the individual you are looking to work with to provide senior care. A reluctant or hostile response tells you that the person probably has something to hide, and you certainly wouldn't want them working with your loved one. A caregiver who is honest and trustworthy is eager to show you that they have your family's best interests at heart.

When you hire an employee of a trustworthy Los Angeles eldercare company, you know that they have already gone through a number of detailed background checks, drug tests, character references, and interviews. As employees, our caregivers are responsible not only to their clients, but also to their managers. It's the safest way that you can find a qualified caregiver to join your family in caring for your beloved senior.

Tags: assistance for elderly, elder abuse, safety, Westwood Village


Categorised in: Healthy Elders, Safety