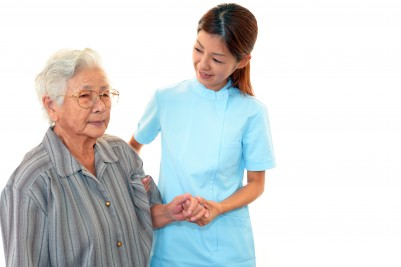 It's hard enough to decide to hire an in-home caregiver in Los Angeles instead of moving your loved one to a nursing home, but after that you have an even more important decision to make. How will you find a caring, competent professional that you can trust with your senior's comfort and safety? There are numerous options, and the following information will help you sort through them.
The Danger of Abuse
The primary danger in hiring a caregiver is the possibility of financial, emotional, or even physical abuse. Sometimes, a caregiver seems competent but is prone to neglect their responsibilities when family members aren't around to keep an eye on things. In the worst case scenario, an individual pretends to be a trustworthy assistant but is actually a scammer looking to gain access to seniors' finances.
Independent Caregivers
Many people are attracted to the idea of hiring an independent caregiver "off the street" to check on, or even live with, their loved one. Unfortunately, this option creates many variables that are hard to control. In effect, you become an employer, responsible for many details under the law. You may even come up against workers' compensation issues if your caregiver is injured while serving your senior. Additionally, you do not have the benefits of background checks, drug testing, insurance, or structured continuing education for the caregiver.
An agency that provides Los Angeles eldercare professionals as employees provides its clients with a great deal of security. You can be assured that the caregiver that comes to your home is insured, properly trained, and has passed strict character and criminal checks. If you have a complaint, you have a manager to talk to instead of confronting the caregiver directly. And if your regular caregiver is unavailable or you need additional hours of care, another skilled professional can fill in the gap.
Categorised in: Healthy Elders, Safety