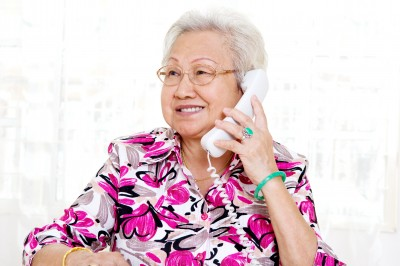 Financial abuse of elders is a very large and growing problem in the United States. Banks, lawyers, and even the federal government are now outspoken about the need for opposition to the crime on a large scale. Various states have increased penalties for stealing from seniors, and law enforcement agencies often make it a point to go after scammers and con artists who target the elderly. But in the end, the best strategy is to educate individuals and professionals in home care near Culver City about spotting and avoiding danger.
Hard to Pinpoint
A few factors make it hard for officials to identify, track, and prosecute those who trick seniors into handing over money. For one thing, they often use methods that are very close to being legal. Police sometimes have a hard time nailing down just what crimes these scammers have committed, even after seniors have given them large amounts of money and lost it. Also, by communicating with their victims by phone or mail, thieves easily conceal their true identities and locations.
Most financial predators focus on "easy targets." When it comes to seniors, that means elderly people who live alone, have sole authority over their finances, and can be easily deceived into writing checks or withdrawing cash from their accounts. If you can eliminate those factors, your loved one becomes less tempting for scammers. For example, a Los Angeles eldercare professional answering the phone instead of a senior is usually enough to convince a thief to hang up and try another number instead.
Other Safeguards
In case a particularly skilled con man does get close enough to speak with your loved one, protecting their finances is essential. If there is any chance that a senior could sign checks or make withdrawals that are not wise, someone else should have either partial or complete control of finances. Once money is gone, it is extremely difficult for officials to recover it. Keeping it in the accounts to begin with is much easier.