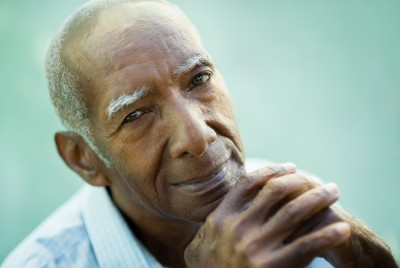 A new, wide-ranging research project shows that there is quite a gap between the average income of white seniors and those of black and Hispanic seniors. The study reveals two major facts: first, the greater likelihood that minority elderly parents in San Fernando and through California will live in poverty. Second, the fact that all seniors, no matter what their race, face grave statistics when it comes to financial security in their later years.
Poverty Statistics
The study identified a senior as "economically vulnerable" if their income was less than twice the poverty threshold level. Overall, nearly five out of every ten seniors are in this category, regardless of race. When they divided the results by gender, they found that 53 percent of women were economically vulnerable, while only 42 percent of men were.
Minority Issues
The percentage of white seniors living in the "economically vulnerable" range is about 44 percent. While that's high enough for concern, it looks good when compared with the numbers for black and Hispanic seniors. Blacks are over 63 percent likely to be vulnerable, and Hispanics are 70 percent likely. This means that a very high number of minority seniors are in serious danger of dropping below the poverty level if they experience an economic setback.
If your loved one falls into the economically vulnerable category, Los Angeles eldercare may not be very high on your list of services to look into. But when compared with the costs of long term care in a nursing home, in-home care is extremely affordable. It also gives your elderly parents the chance to remain in their own home as long as possible, even when they become unable to perform household chores on their own.
Categorised in: Featured