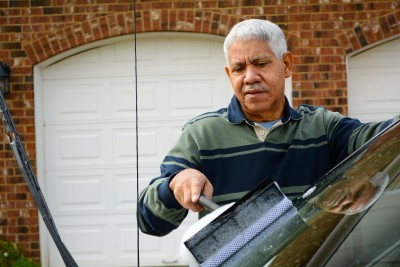 There's some good news for seniors who are in danger of developing type 2 diabetes. From the results of a small study, some medical experts advise that short walks immediately following meals greatly help the regulation of blood sugar. Even a very short walk, which most seniors can handle, appears to be quite beneficial. For those that can't get out of the house easily, in-home assistance for elderly in Manhattan Beach can help.
Every Little Bit Helps
In a small study (just 10 subjects were involved), researchers specifically tried to find out if there was a difference between three 15-minute walks and a single 45-minute walk within a one-day period. They found that the shorter walks, when taken shortly after meals, did a better job of lowering blood sugar levels. It seems that the more quickly muscles start working, the more effective they are at consuming sugar calories.
Many seniors who live alone can't easily get out for a stroll around the neighborhood three times a day without some assistance. If you have your own career and family responsibilities, you probably can't stop by to help three times a day, either. With Los Angeles eldercare, however, you can make sure that your loved one gets this beneficial exercise as well as a long list of other advantages. Even if your senior is physically able to get out and walk on their own, there is great peace of mind in knowing that they are accompanied by a capable, thoughtful caregiver.
Everyone Can Exercise
As seniors become less physically strong, it is easy for them to adopt a less active lifestyle. What most people don't realize is that even a small amount of activity is important for helping the mind and body of an elderly person stay strong. So encourage your loved one to turn off the TV for a while and enjoy the sunshine instead!
Categorised in: Featured, Healthy Elders