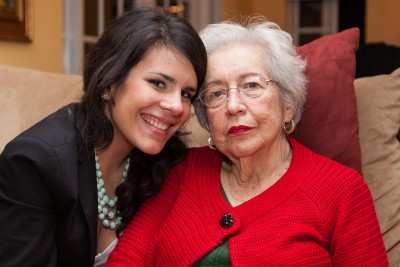 As more and more Americans began caring for their aging loved ones, health experts noticed that a disturbing trend was developing: increased depression, anxiety, and other negative mental health issues among the family caregivers themselves. In recent years, many efforts have appeared to address these needs, including support groups and professions like home health care in Hermosa Beach.
Helping You
Mental health professionals warn that it is not healthy for a family member to care for an elderly loved one long-term with little outside support. The grueling nature of providing care to a senior day in and day out puts great strain on a person, no matter how much they love the individual and enjoy helping them. Having a group of others in the same situation, or even a single trusted friend, provides an important venue for expressing difficulties and receiving sympathy and encouragement.
Helping Others
Oddly enough, in meeting with other family caregivers, you could find that the effort of giving them support actually strengthens you as well! Distributing advice, highlighting the benefits of your position, and helping younger caregivers come up with creative ways to address challenges will show you just how meaningful your service is to your own loved one. You'll return to your tasks with a renewed vigor and realization that you are making precious memories with a person you love dearly.
A common complaint of family caregivers is that they can't leave their aging parents and attend a support group meeting. That's where Los Angeles eldercare comes in, staying with your loved one and giving you the liberty to tend to your own support needs. Whether you join a weekly group or simply need to take a walk in the park alone once in a while, give your trusted local agency a call and make some time for yourself.
Categorised in: Featured, Healthy Elders