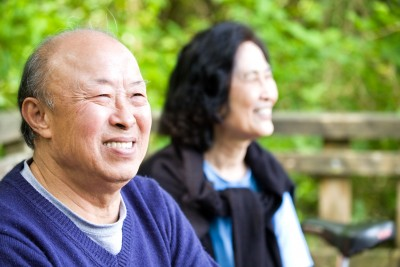 It's the situation that every senior's family has nightmares about: an elderly loved one is nowhere to be found, having wandered from home on their own. Seniors with Alzheimer's disease or dementia are in great danger of losing themselves, as their minds lead them astray, sometimes into great danger. Today, technology is working hard to develop a solution that will allow family caregivers near Los Angeles and local police to quickly locate missing seniors using GPS trackers.
Different Tracker Types
In the United States and abroad, law enforcement and senior advocate groups are experimenting with a number of different GPS tracker types. The most common devices are wristwatches, bracelets, and pendants, which are convenient and large enough to comfortably hold the GPS unit itself. However, Alzheimer's and dementia patients are usually opposed to wearing such a device, and if they remove it, it fails to serve its purpose.
Shoe Trackers
Through cooperation with shoe companies, GPS developers are working on building specialized shoes with a tracker embedded in one heel. Seniors are far less likely to remove their shoes than a bracelet or pendant, especially if their loved ones don't tell them that there is anything unusual about the shoes. Experts are very enthusiastic about the success of GPS shoes, especially for seniors who live in areas surrounded by dangerous environments: desert, seaside, or urban centers, for example.
Judging from their early success in testing, it will not be long before Los Angeles eldercare professionals see GPS shoes, pendants, and other devices available for use. As advancing technology makes GPS units smaller, they may even be used in eyeglasses, clothing, jewelry, and other everyday items. Such devices will go far to relieve the family members of seniors who are in danger of losing themselves and wandering in unpredictable directions.