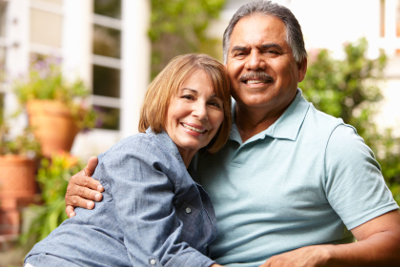 Compare Care Plans
When it comes to enjoying in-home caregivers in Los Angeles, you can choose from three different Care Plans – Silver, Gold, and Platinum. Each care plan can be modified to meet your individual needs. Our R.N. will meet with you to help assist with selecting the exact package of service you need and desire in order to keep your costs low and your service complete. THERE ARE NO HIDDEN CHARGES.
Features
Silver
Gold
Platinum
Bathing and Grooming Assistance
Transferring and Positioning
Aging Gracefully
When you or an elderly family member are faced with the choice between living in your own home or moving to an Assisted Living facility, it can seem overwhelming.
If you're like most people, you'd rather stay in your own home as long as you can. And if you need just a little extra assistance, you might worry that having a caregiver come to your home will mean you have less freedom, not more. However, we have found that the opposite is usually true. When seniors interact with friendly faces like our caregivers, get routine exercise and movement, have good hygiene, and eat healthfully, they age gracefully and can maintain their independence much longer. We are 100% committed to helping you and your loved ones get all the needed assistance, so that you can live healthy and happily in your own home!
Inviting a caregiver into your home for the first time is always a little bit intimidating. It's a big change for anyone, but with 14 years of experience, we have gone through this process thousands of times, and we will leverage this experience to make the process as easy as possible for you and your loved ones.
At CareNetLA, we don't offer just one type of caregiver service. Because everyone is different, we give you a choice between 3 care plans. We can further customize all of these plans so you get exactly what you need. Everybody is different – some need help with bathing, some meal preparation and housekeeping, and others need some companionship. We can tailor our plans to fit your unique circumstances.
One of the CareNetLA Certified Senior Advisors is standing ready to help you decide on the right care plan for you or a loved one. Please give us a call at your convenience!