CareNetLA has a strong presence in Encino. Our long-term commitment to Encino starts with our large base of our highly trained, warm, and compassionate caregivers that live in the San Fernando Valley.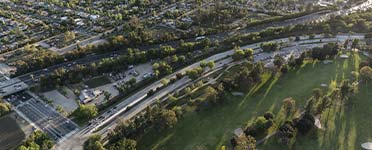 Since 2004, we have had the honor of serving many incredible Seniors living in. We have had many long-standing clients in Encino who have relied on CareNetLA to provide caregivers 24 hours per day. Clients in Encino have turned to use for 24 hr home care services because we offer excellent customer service, top notch caregivers, and we save our clients money vs. other caregiving agencies, especially when it comes to 24 hour home care services.
We work closely with local doctors and hospitals including Providence Cedars-Sinai Tarzana Medical Center and Encino Hospital to provide excellent in-home caregiving services to patients when they discharge home.
If you are or a loved one living in Encino is interested in learning more about in-home caregiving services, please call us at 310-393-1282. We will be happy to tell you more about CareNetLA. We can provide you a complimentary assessment to see if our caregiving services are right for you.